Delegates on a recent management course
---
Where can I find out more?
If you want to find out more about how the Management Development Programmes could help you either e-mail info@jamberry.co.uk or call 0800 840 2418 for a full information pack.
---
Why JamBerry?
Because we fully understand the needs of modern business as well as the best methods of delivering effective training.
We adopt a highly interactive style to ensure that all attendees are active participants and ensure that every aspect of our training is relevant, realistic and practical.
Innovate - Change Management Programmes
See our other Management Programmes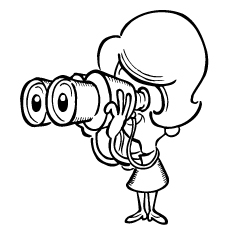 My mother said to me, "If you become a soldier, you'll be a general; if you become a monk, you'll end up as the Pope." Instead, I became a painter and wound up as Picasso.
Picasso
---
See our Teambuilding Activity Workshops - Cooking, Music, Outdoors, Drama
Working in a Changing Environment
Change is a natural part of business life, but many people fear change. Making changes within a company therefore is often seen as difficult and a challenge. We can work with you by providing either one off workshops or longer term development programmes. We will offer some very practical solutions to help your teams to plan and implement change at a strategic , operational and cultural level.
Our Change Management programme will help your teams to:
plan for change and anticipate impact

understand how people respond to the impact of change

identify how to manage and support people experiencing change in their work environment

use a range of tools to help implement change initiatives

encourage a creative culture

explore techniques for generating innovative ideas and solutions

consider some key skills necessary for communicating change projects

effectively in both one-to-one and group situations

deal with conflict arising from change

identify some of the pitfalls

how to measure success
The programme includes:
Team Building and Development - for existing, new and changing teams

Coaching and Mentoring - for individuals at all levels who need support in changing times

Communication Skills Development - ensuring that the communications about change are being handled sensitively and getting to the right people at the right time
Each Innovate programme is developed bespoke for individual clients.
Change Management, when done effectively, will add profit to the bottom line, as well as enhancing the experience of the people within the organisation and encouraging long term commitment to the customer.
Where can I find out more?
Tell us what you are looking to achieve, how many people are involved and we will do the rest. You can call us 0800 840 2418, email us info@jamberry.co.uk or fill in the enquiry form.