Drama and Masks

Team Building with Theatre and Performance

"Great teambuilding session - everyone worked together, learnt together and barriers were broken down"

"Energetic, pushes boundaries, inspiring, a really good use of an awayday which will have a positive impact on your business."

Ipsos MORI
The Hands have It



Team Building with Art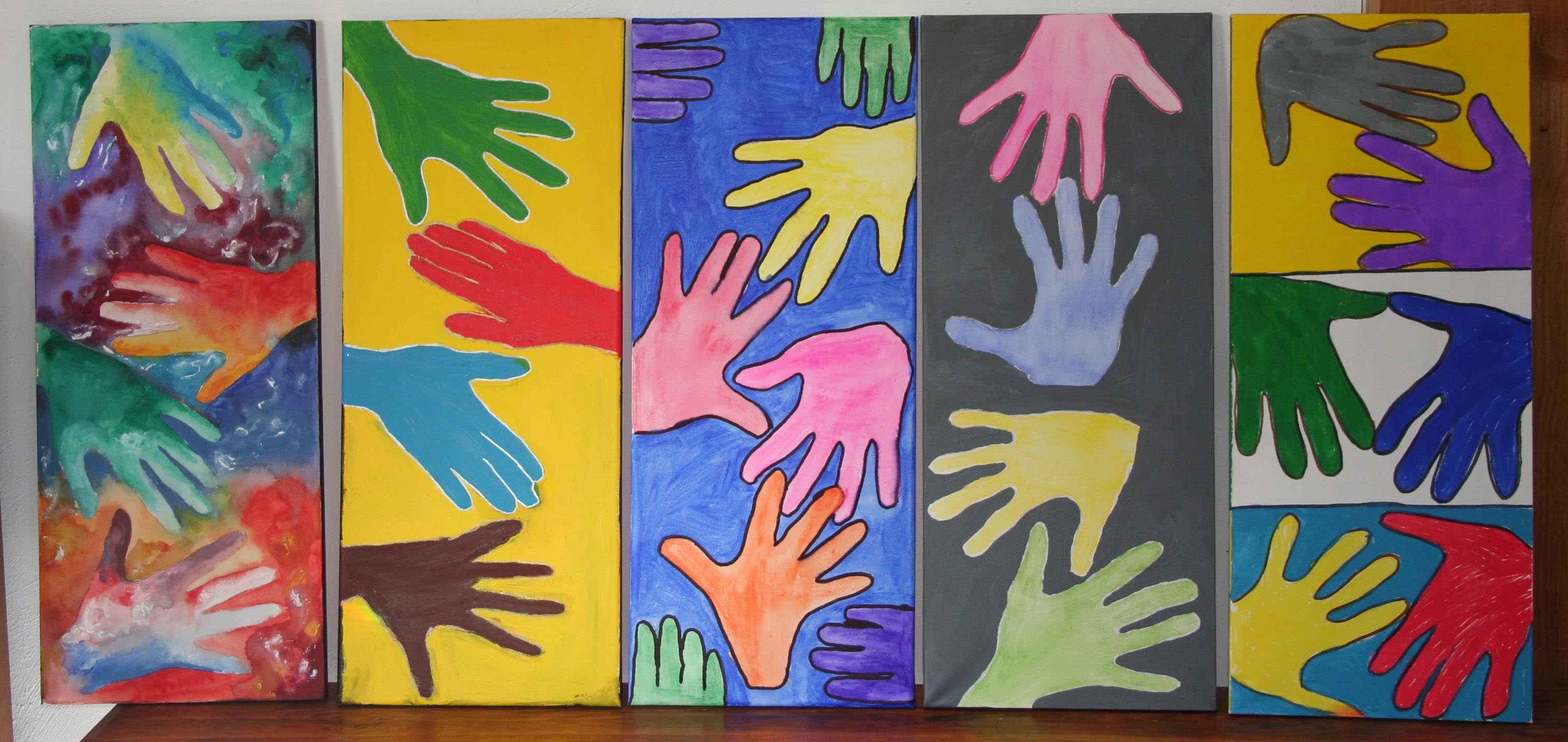 This team chose to represent themselves through their hands

5 Courses and Drumming too!
"The drumming was fabulous - what a perfect end to the days. As for the cookery, Steve is an amazing facilitator. We all LOVED the cookery day. Not only did we learn loads & eat to our hearts content, we also worked well as a team and got to enjoy a 5 course gourmet meal.
We'll come back again for sure."
Orla, Stream Live
Team Building with 3 Course Meal
The Menu
Red Mullet Confit with Saffron Potato and Shaved Fennel
Poached Hurst Chicken with Wild Mushrooms Broad Bean Fricassee
Caramelised Pink Lady Tarts with Smoked Apple Tea Ice Cream
with thanks to Simon Boyle at Beyond Boyle
Team Building with Profiteroles!
"A great team building experience for all who enjoy creative cooking!"
"Really well organised and facilitated - a definite recommendation for others!"
"Good fun and a chance to learn something new."
Team Building with a Beat!
A noisy time on the HMS President on the Thames!
Working with a Mystery Basket
"Great Team Building Activity that suits men and women of all abilities!!"
"Excellent, especially for bonding."
Communication Skills (in a Beautiful Setting)
"Great fun. Something for everyone."
A Team Building day set against the beautiful backdrop of Bodiam Castle, East Sussex.
Pasta Meets the Chef!
Peter Bayless, Masterchef 2006 joins the Team to make Pasta!
Actor for a Day!
Team Building with Theatre and Performance
"It provided the perfect environment for people to feel confident enough to step out of their comfort zones - exactly what I was hoping for. Thank you!"